Fayetteville Pressure Washing Company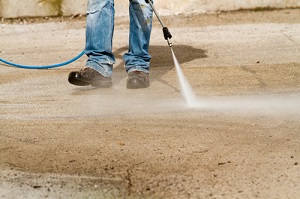 When it comes to getting your home's exterior clean, All Clean Pressure Cleaning Service is the Fayetteville pressure washing company to call for expert service. Since 2005 our pressure washing company has helped homeowners throughout Fayetteville, GA revive their driveways, decks, fences, and so many other exterior surfaces.
We provide fast, reliable pressure cleaning services and competitive rates. Our entire team of certified pressure washing technicians have decades of combined industry experience and can clean any surface no matter how tough the stains are. We utilize the most advanced technology and proven methods for pressure cleaning in Fayetteville, GA. Contact us today and let us help you with your need for pressure washing or roof cleaning in Fayetteville, GA - you'll be glad you decided to turn to All Clean Pressure Cleaning Service.
Pressure Cleaning You Can Count On
Over the past decade our Fayetteville pressure washing pros have built a reputation as a high pressure cleaning service that gets the job done right the first time. With state of the art equipment and advanced techniques, you can be confident that no matter how dirty your home exterior is, we can fully restore it back to looking like new once again. We use both hard and softwashing methods in order to accommodate any surface from wood and concrete, to hard plastics, roofing, windows, and so much more. We always promptly, provide fast service and do the work without any hassle. If you need your home cleaned today in Fayetteville, give us a call.
Dependable Roof Cleaning in Fayetteville
From simple roofs in single level homes to even the most complex roof designs for homes with multiple floors, you can rely on the Fayetteville roof cleaners at All Clean Pressure Cleaning Service to totally revitalize your room and make it shine! We clean all types of roofing material including tile, wood, asphalt shingles, metal roofing and flat roofs. Using eco-friendly cleaning solutions, and the most advanced tools in the industry. Our Fayetteville roof cleaning pros can remove all debris, mold, algae, dirt, grime and water stains from your roof. Our team practices safe methods while on top of your roof which keeps our employees and your family safe while performing the roof cleaning job.
Fayetteville Fence Cleaning
Is that backyard fence getting old and looking worn? All Clean Pressure Cleaning Service has the solution. In addition to our distinguished Fayetteville fence cleaning service we also provide cleaning for your wooden fence. By cleaning your fence you will have ultimate protection from the outside elements including wind, rain, extreme temperatures and sunlight. This will add long life to your fence and keep it looking great throughout the year. You have several options for the type of stain you want us to use. Simply pick your tones, and we'll do the rest. Don't let your wooden fence be an eyesore anymore. Get a fresh new coat of stain for your fence with professional fence cleaning in Fayetteville.
If you are looking for a reliable Fayetteville pressure washing company then please call 678-877-7440 or complete our online request form.