Peachtree City Pressure Washing Company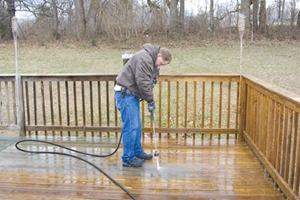 For over 10 years the Peachtree City pressure washing team at All Clean Pressure Cleaning Service have been providing superior pressure cleaning services to homeowners throughout the Peachtree City area. Our pressure washing company offers pressure washing in Peachtree City, GA of the highest quality from seasoned professionals who have skill and knowledge to clean any exterior surface. From stone and concrete to wood, roofing, and even hard plastics, we can remove any stain from the surface of your home and have your driveway, deck, roof or vinyl siding looking amazing in no time at all.
Contact an All Clean Pressure Cleaning Service pressure washing technician today and let us help you with all your pressure washing needs in Peachtree City.
Comprehensive Pressure Washing in Peachtree City for Your Home
We utilize a system of pressure washing in Peachtree City, GA that adjusts to any type of surface in order to provide superior cleaning while protecting the finish. Whether you need the highest level of pressure cleaning or a softwashing technique (best for roofs), we have the equipment and knowledge in order to do the job in an efficient manner. We perform every pressure washing project with absolute precision and care and can lift any stain off of any surface. At All Clean Pressure Cleaning Service you get the benefit of working with skilled professionals for pressure cleaning in Peachtree City who can deliver the type of results that bring you absolute satisfaction every time.
The Peachtree City Roof Cleaning Experts
The roof is the most important component of your house in Peachtree City as it provides ultimate protection for everything and everyone inside. As time goes by, however, your roof can get quite dirty as it collects water stains, dirt, grime, mold, and debris. Protect your roof with a thorough roof cleaning in Peachtree City, GA from All Clean Pressure Cleaning Service. Our Peachtree City roof cleaning experts practice safe and proven methods in order to effective remove even the toughest stains from all types of roofs including metal, asphalt shingles tile, wood, and and even flat roofs. For a clean that you can depend on contact us today about your Peachtree City roof cleaning needs.
Deck Cleaning in Peachtree City, GA
Revitalize your deck this season with a thorough deck cleaning and fresh new stain refinishing from All Clean Pressure Cleaning Service. Our pressure washing company in Peachtree City does more than just clean your deck. Our goal is to give it a major upgrade and have it looking like new once again, whether you just order deck cleaning in Peachtree City or want the wood stained, too. We clean off all the mold and grime, with by using a softwashing technique that does the job but with no harm whatsoever to your deck. We then finish it off with a high quality stain that brings out the natural look in your wood deck. With a deep cleaning and refinishing your deck will last many more years to come.
If you are looking for a reliable Peachtree City pressure washing company then please call 678-877-7440 or complete our online request form.