Expert Gutter Cleaning in Atlanta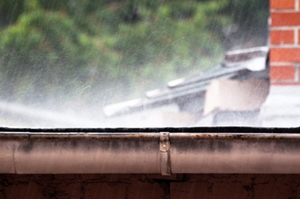 If you are searching for a dependable company for gutter cleaning in Atlanta, All Clean Pressure Cleaning Services is the preferred choice. We safeguard your residential or commercial property from gutter debris buildup. We utilize industry standard top quality equipment and provide efficient, client-driven service in order to guarantee your satisfaction every time. Gutters are designed to protect your home and landscaping. When functioning properly, they smoothly drain water away from the building shielding it from excess moisture. Gutters that are blocked by leaves, branches and other foliage cause water to spill over immediately around your homes base, or worse, back inside your home. A routine gutter cleaning eliminates the possibility of water damage in key areas in and around your home. Plus, when our Atlanta pressure washing pros get finished, your gutters will look like new! You'll be surprised how much better your property looks with gutters that have been scrubbed clean, free of grime.
Atlanta Gutter Cleaning Made Simple
At All Clean Pressure Cleaning Services we make gutter cleaning simple. We visit your home or office, evaluate your gutters, give you an honest estimate, and get to work. We work around your schedule, and get the job done fast without sacrificing quality. We recommend quarterly treatment from our professional gutter cleaners to keep your gutters clear. A good rule is to contact All Clean Pressure Cleaning Services to clean gutters at the beginning of each season. This protects your home from unneeded moisture. You will enjoy our hassle-free service from All Clean Pressure Cleaning Services the home and office gutter cleaning specialists.
Clean Your Gutters, Protect Your Property
The key purpose gutters serve is to channel the flow of excess rainwater from your roof and direct it to the downspout and into a targeted area away from your home. Without gutters, free flowing water can leak into your home or damage items around the base of your structure. Gutters will inevitably collect sticks and leaves that obstruct water flow. Once your gutters are blocked, a professional cleaning from a reputable company is essential. We offer affordable gutter cleaning in Atlanta and the surrounding areas that meets your budget.
Photos of Gutter Cleaning in Atlanta
Gutter Cleaning in Atlanta You Can Count On
We have built a reputation as a premier Atlanta pressure washing company. We pride ourselves in being able to deliver efficient service, reliable work that produced amazing results and competitive rates that stay within your budget. We work closely with each client in order to insure that job is completed to your absolute satisfaction. With All Clean Pressure Cleaning, there's no hassle or headaches. We make pressure washing easier than ever. Contact one of our Atlanta gutter cleaning technicians today, and schedule a time for us to come out to your home. You'll be glad you did.
If you are looking for professional gutter cleaning in Atlanta, please call 678-877-7440 or complete our online request form.