Safe & Reliable Roof Cleaning in Atlanta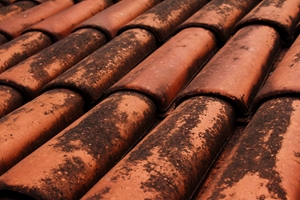 At All Clean Pressure Cleaning, we do more than just clean your house. It is our goal to provide ongoing maintenance and care for your roof year after year. We provide roof washing and soft washing for homes throughout the Atlanta area as a courtesy for all our clients. With regular washing your roof will retain it's natural beauty for a long time while also providing your home with ultimate protection. Put our Georgia certified team to the test and let us bring new life to your old dirty roof with our professional roof cleaning in Atlanta. Our roof cleaning service is efficient and affordable. You'll get the results you're looking for with All Clean Pressure Cleaning.
Pressure and Softwashing Options available
Not all roofing material is the same. For instance, asphalt shingles don't have the same composition as metal roofing. With this in mind we employ both high pressure and soft wash roof cleaning methods that are specific to the type of roof you have. So whether you have shingles, metal, tile, or some other type of roofing, our team of Atlanta roof cleaning experts can wash it in a manner that brings out it's natural beauty without damaging the surface. We utilize the most advance equipment and tools in the industry today in order to guarantee that the job gets done right. You'll love the results!
The Benefits of Roof Cleaning in Atlanta
Whether you own or a business or a home, you know that your property is a major investment. It's beneficial to you to protect it with ongoing maintenance. Roof maintenance is no different. There are several benefits to having your roof professional washed.
Improved Appearance - You know the value of attractive property that leaves a first and lasting impression. With a clean healthy roof you home or business will retain it's beauty throughout the year
Roof Longevity - A clean roof is a healthy roof. A professional washing keeps all of the harmful elements from eating away at your roofs surface. When your roof is healthy then you can depend on it when you need it the most. It will provide ultimate protection during harsh weather.
Added Value - A clean clean in good condition instantly keeps your home's market value high and also maintains a valid warranty for the roof structure and shingles.
Revive Your Atlanta Roof Today
With our professional roof washing in Atlanta your roof is completely restored back to it's original condition. There are a number of elements that can discolor, stain or tarnish your roof. For instance, mold and algae quickly grow and spread across the shingles, tiling, or metal surface of your roof and discolor it to a darker shade. Rainwater directly hits your roof and leaves splashing stains. If you live under trees then your roof is constantly bombarded with branches, leaves, and debris that collectively dirties your roof and makes it look old and worn. Only a professional roof cleaner in Atlanta can remove all these stains and return your roof back to it's original beautiful condition. Luckily, you've found just the company to call to get your roof cleaned: All Clean Pressure Cleaning Service. We're here whatever you need in terms of pressure washing in Atlanta, GA and the surrounding areas.
Photos of Pressure Cleaning in Atlanta
Your Satisfaction Guaranteed
The experienced Atlanta roof cleaners at All Clean Pressure Cleaning is dedicated to making sure your roof is 100% cleaned while preserving it's finish and protecting your home. We stand behind all of our work and guarantee that you'll be absolutely satisfied with the results. Our pressure washing company in Atlanta works closely with each of our clients throughout the entire process so that there is no hassle. We pride ourselves in delivering the highest quality pressure and softwashing service anywhere in Georgia. Contact us today when you need to get your roof cleaned.
If you are looking for professional roof cleaning in Atlanta, please call 678-877-7440 or complete our online request form.