Fayetteville Window Cleaning Services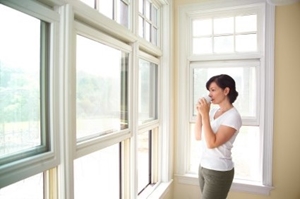 Window cleaning is a lot of hard work that you may not want to do yourself. Professional pressure washing is an invaluable service that makes it easy to keep your home looking great. If you are looking for a window cleaning service in Fayetteville, GA, All Clean Pressure Cleaning is ready to help. Our pressure washing technicians offer excellent service at competitive rates.
With over a decade of hands-on industry expertise, our Fayetteville window cleaning technicians know what a difference it makes to keep the exterior of your home clean. Let us provide you with the safe and efficient pressure washing service you need in order keep your windows clear and beautiful.
How Grime & Wind Can Etch The Glass
You may not know that letting grime build up on the exterior of your windows can cause glass etching. As the wind blows over the small abrasive dirt particles on the windows, the surface of the glass gets scratched by the process. It can take a while to notice the scratches but by the time you do, the glass etching is permanent.
It won't come clean no matter what you do, so it's always important to clean the exterior surfaces of the windows regularly. How often the task should be done depends on the environmental conditions around your home. Some homeowners in the same area may need more or less regular window cleaning.
It's also important that when cleaning, the process does not scour the glass. Our technicians use a safe and non-abrasive method to clean your home's windows. Let us take care of your window cleaning chores regularly. A once a year cleaning is needed at minimum, but a seasonal cleaning can be very helpful in keeping the glass safe from etching.
Window Cleaning for all Residential Properties
Whether you are a homeowner with a single story home or a have several floors, we'll restore that clear shine back to all windows in your house. Do you have complicated window design? Do you have hard to reach windows on your roof? No problem, we can clean those hard to reach places. We have the experience to clean even the most difficult windows.
Affordable Window Cleaning Service for You
We realize that homeowners have to manage their households within a budget. This is why offer excellent service at competitive rates. When you contact us we'll come out for a free consultation, and give you recommendations on which of our window cleaning options is right for you. We'll then provide with an estimate that is both accurate and fair.
We understand that your home is one of your greatest financial and emotional investments. You can feel confident that every dime you spend on window cleaning is well worth it. There is a reason why we are #1 Fayetteville window cleaning service. Try us today!
Interior Window Cleaning
Since we are a Fayetteville pressure washing company, you may wonder if we also clean the interior of windows. Absolutely! We want your windows to be sparkling clear, which means cleaning the interior surfaces.
Our team uses no-streak methods and effective solutions to clean the inside of all your home's windows. We can clean any type of residential window including:
Bay windows
Bow windows
Double pane windows
Dormer windows
Egress windows
Triple pane windows
All standard windows
We also safely and effectively clean fixed glass areas, stained glass, and sliding glass doors. Your windows will be in great hands with All Clean Pressure Cleaning Service!
Exterior Window Cleaning
Window washing is never a fun, easy job. And in fact, it can also be dangerous and cumbersome. Window cleaning professionals who use pressure washing for the exterior of your house will be fully trained on the safety techniques to get the job done.
Our staff is insured, certified, and licensed to handle your exterior window cleaning service. We have the commercial pressure washing equipment and the access to environmentally friendly, safe cleaning products to do a great job for you. We can clean any hard-to-reach windows safely and effectively. Call today with any questions!
If you are looking for a professional Fayetteville, GA window cleaning service, please call All Clean Pressure Cleaning Service at 678-877-7440 or complete our online request form.