Fayetteville Pressure Washing Services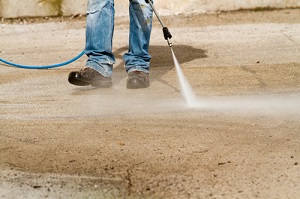 Our All Clean Pressure Cleaning Service team will help you to improve the look of your Fayetteville home and add value to it by providing you with professional pressure washing services. Pressure washing is one of the least expensive options you can choose when you want to enhance your home.
Since 2005, our Atlanta pressure washing company has provided superior service to the Fayetteville area. When you choose our technicians, you'll have quality and reliable pressure washing services including roof cleaning, house cleaning, driveway cleaning, gutter cleaning, and window cleaning services. For these reasons, local homeowners know that All Clean Pressure Cleaning Service is the name to trust in for superior results.
Call today to schedule a free estimate. We will tailor our Fayetteville pressure washing services to meet your needs. Whether it's whole house cleaning or just the roof, we are available.
Brick
Rock
Vinyl Siding
Hardi Board
Wood
Metal
Windows
Shingles
Concrete
Stone
and more
Safe Pressure Washing For All Types Of Exterior Materials
An experienced pressure washing technician will understand how to clean all types of surfaces. This is highly important or the materials could be damaged. Our technicians have been properly trained and have been gaining experience cleaning all types of exterior surfaces for more than a decade now.
We will make sure that the concrete, brick, mortar, wood, clapboard, Hardi Board, vinyl, metal, glass, and other materials are safe when we pressure wash your Fayetteville home.
We Can Get Those Rust & Algae Stains Off
Have you noticed some red or black streaking on the concrete, on the roof, on fences, or on the siding of your home? The reddish color is likely from rust which results from high iron content in the soil or rainwater. The black or green streaking is most commonly due to algae growth.
Algae is an organism which leaves behind black spots as it feeds. The black stains are a byproduct of the feeding. These spots join together and form on surfaces wherever the organism is thriving. This feeding frenzy can ruin your roof shingles and your wood fencing materials.
Rust is not good because it is a corrosive iron oxide. If it's anywhere near metal, it will corrode the material. Rust will break down concrete or brick, leading to spalling, crumbling, and cracks.
We use a very effective technique to remove rust and black algae stains. Whether it's completely streaking down the side of your house or it's just in a few spots, our team will take care of it when we perform our pressure washing service.
Why Schedule Pressure Washing Service?
Pressure washing is an essential part of making sure that your Fayetteville home looks its best and is not covered with contaminants. Not to mention, neglecting to take care of this will not only negatively impact the property value of your home, it can deeply affect the structural breakdown of your home.
Did you know that in recent times, insurance companies are threatening to cancel homeowner policies due to a dirty roof or siding? It's hard to believe that they can do this. The reasoning behind this, however, makes some sense.
They don't want to be responsible for paying claims for shingle or siding failure when the problem was caused by damaging organisms like algae. They want homeowners to keep the exterior clean so the building materials last as long as they should.
Make Sure Your Pressure Washing Technician Has Experience
Whether you choose our crew or not, it's highly important that you choose an experienced Fayetteville pressure washing technician to handle your exterior house cleaning.
Of course, we hope you'll choose us for the work, but an inexperienced technician can easily damage the siding or roofing of your home. This will void any warranties related to the materials. If you have a siding or roof shingle warranty, take a look at the section about cleaning or the info about voiding the warranty.
Even if you don't have a warranty, you don't want to deal with repairing damage caused by a service company. It usually takes some time to recognize that damage has been done, so be careful.
If you are looking for a professional Fayetteville, GA pressure washing company then please call 678-877-7440 or complete our online request form.