Fayetteville Roof Cleaning Services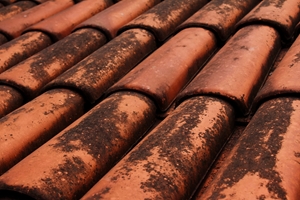 As a local homeowner, one of the tasks that you will need to address is finding the right Fayetteville roof cleaning service provider. No one wants to have a home that looks filthy and that causes the property value to decrease. Yet your dirty exterior can easily do just that – lower the property value of your home, as well as those around you. Your home is one of your biggest and most important investments, so make it a point to take the best care of it possible.
As the premier choice for roof cleaning service in Fayetteville, our experts here at All Clean Pressure Cleaning Service are ready, willing and beyond capable of providing you with the best service possible. We take great pride in the work that we do and it shows in the results that we manage to deliver for every one of our clients.
Let us come over and provide you with a roof cleaning so thorough it makes your home look as good as new again. You'll be amazed at what a difference our services can make for the curb appeal.
Serving Fayetteville Since 2005
Family Owned & Operated
Safe & Effective Roof Cleaning
Highly Skilled Technicians
Competitive Rates
Free Estimate
Roof Cleaning - Algae Removal, Mold Removal, Mildew Removal, and Moss Removal
Over time, dirt, grime, mold, and algae can develop on your roof and cause stains. These harmful elements will also cause your roof to deteriorate because it feeds off the shingles. The problem may go on for some time before you notice that the shingles are cracking and decaying. Unfortunately, once the algae have deteriorated the roof enough, there's nothing you can do but get a new roof.
With routine cleaning, your roof will retain its natural beauty. Professional pressure washing will also remove all dirt and stains from mold, mildew, algae, or moss which lengthens the life of your roof for several years. As professionals, we employ both power washing and soft washing depending on what type of material your rooftop is made of. Our roof cleaning service gets the job done without harming the surface with harsh chemicals or bleaches.
We Clean All Types Of Residential Roofs
A professional pressure washing technician goes through training to learn how to safely and effectively clean all types of materials. They are trained on how to use the equipment and the different techniques which are most effective.
Since 2005, we have gained experience in the pressure washing service industry. We understand how to work on your residential roof system without harming the materials.
Asphalt Shingles
Designer Shingles
Clay Roof Tiles
Terracotta Roof Tiles
Concrete Roof Tiles
Composite Shingles
Slate
Metal
Cedar Shake
and more
Why You Need Professional Roof Cleaning In Fayetteville
It isn't easy to clean a roof. First, you need to know how to clean it effectively without damaging. And then, you need the proper equipment which you then may need to carry up on a tall ladder. Roof cleaning is best left up to the professionals with the training, skill, and experience to handle the job.
In order to get the level of clean that you need for the outside of your home, consider letting us provide you with the professional clean that will make all the difference. Your exterior needs a thorough but safe clean that will help restore your roof to where it looks as good as new.
This is exactly what you will get by making the wise decision to work with our experts for your Fayetteville roof cleaning and exterior house washing services. All Clean Pressure Cleaning is the only name that you need to know in order to get the superior quality results that you want and need.
Enhances Home Aesthetics
Removes Damaging Algae & Rust
Professional Pressure Washing Lasts Longer
Easy & Safe House Washing
If you need Roof Cleaning Service in Fayetteville, GA, please call All Clean Pressure Cleaning at 678-877-7440 or complete our online request form.