Professional Roof Cleaning in Peachtree City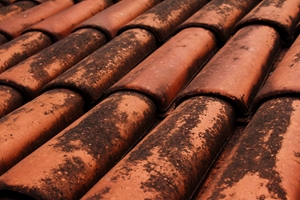 A clean roof can go a long way in improving the first impression people get about your home. Despite making up such a large portion of the exterior of your house, the roof is often overlooked when it comes time to clean the outside of your home. Here at All Clean Pressure Cleaning, we believe that your roof deserves the same kind of attention that the rest of your house receives, and we aim to deliver. We provide professional roof washing and soft washing for our customers in Peachtree City and North Central Georgia to make sure your roof stays clean year after year. Our dedication to detail means that you will receive the same quality level of cleaning for your roof that you can count on from all of our other cleaning services. Getting your roof washed regularly will help enhance the overall beauty of your home, and make sure that your roof continues to do its job of protecting the interior of your home for years to come. At All Clean Pressure Cleaning, we strive to provide you with an affordable roof cleaning while never compromising quality.
Different Methods for Different Roofing
Just like every homeowner is unique, so is your roof. The techniques used to clean a tin roof are not going to be the same as those used to clean a tile roof. Our experts in Peachtree City know the proper combination of high pressure and soft washing required by different types of roofing, and can make sure to give you a quality cleaning without damaging your roof in the process. Our team of professionals in Peachtree City guarantee you will be thrilled with your results.
Enhancing Your Curb Appeal
Whether looking to sell, or just trying to keep your property values high, a good-looking roof only helps enhance the value of your home. The appearance of your roof can either enhance, or diminish peoples' first impressions of your house. Having a fresh-looking roof over a spotless exterior is like the cherry on top of your home. It provides a sense of completion and attention to detail from top to bottom that will have passerby nodding their heads in admiration. Getting your roof cleaned regularly will ensure that your home continues to turn heads year after year. Our professionals in Peachtree City can help make your home the envy of the block.
Keeping Your Roof Healthy
Keeping your roof clean can add years to its life. Over time, harmful material deposits can eat away at the surface of your roof and stain it a different color than originally intended. It can be even worse if you live around or under trees. Your roof is constantly being bombarded with debris that can gather over time and make your roof begin to sag in areas. This sagging can lead to leaks or even collapses if it gets bad enough. Getting a regular roof cleaning can ensure that these deposits and debris never have time to do their damage, leaving your roof healthy and looking fresh. Our professionals at All Clean Pressure Cleaning leave your roof looking immaculate and clear away these harmful aspects to help keep your roof clean and dependable.
If you would like to know more about your Peachtree Roof washing company then please call 678-877-7440 or complete our online request form.