Window Cleaning in Sharpsburg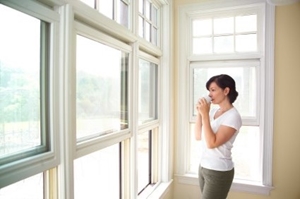 Sharpsburg Window cleaning is about more than what you can reach from the inside. However, when it comes to being able to access the exterior of your windows for cleaning, this is no easy feat. That is partly why it is so important to be able to work with a professional, in order to get your window cleaning service needs addressed.
While too many companies still exclaim "we don't do windows", All Clean Pressure Cleaning Service is quite the opposite. In fact, professional window cleaning just happens to be one of our areas of expertise. We will work with you to ensure that you get the cleanest windows possible, ones that will sparkle and shine.
This is not the type of job that you should attempt to handle on your own, partly because it is dangerous and partly because you will not be satisfied with the final results. If you are going to invest the time, effort and finances into trying to get clean windows, you may as well be happy with the outcome. Let us help you gain better insight as to how you and your household will benefit, from having professionally cleaned windows.
Working With Window Cleaning Experts
It is a common mistake to procrastinate and put off getting your windows cleaned. No matter how spotless they look from the inside, filthy exterior windows will always get noticed. Aside from looks, here are a few of the other reasons it is important to get your window cleaned.
The bottom line is that it should be about pride of ownership. Your household is a reflection of you so you want to be able to make a good impression. Keep your windows clean because everything works together to create the exterior look of your home, which represents you as a person.
Professional cleaning reduces the likelihood that you will need to get repairs or replacement, any time soon. A buildup of dirt and debris on your windows can cause damage, over time, Micro-scratches and cracks are the result of everything from sand to bird excrement, which is why it is essential to remove it. The minimal amount of expense that goes into professional cleaning is a fraction of what it would cost to repair or replace your windows.
Believe it or not, dirty windows can even impact the energy-efficiency of your home. Dust particles can magnify sunlight, making the interior of your home even hotter during the summer months. In the winter, dirt and smudges fail to let enough proper sunlight in so that your home feels even colder.
The bottom line is that it is a good idea to stay proactive about getting professional window cleaning care. There are plenty of reasons to do it and not a single logical one not to.
Protect the Exterior of Your Sharpsburg Home with Window Cleaning
If you are ready to address your need for professional window cleaning, let the team here at All Clean Pressure Cleaning Service provide you with expert care. Even if you are still on the fence and need your questions answered, we would be happy to help with that. What we do need to stress is that this is not the type of job that you should attempt to take care of yourself. For one thing, using a ladder is always a risk, especially when you also add water to the mix. This is a slip and fall disaster just waiting to happen.
Yet even if you are planning on using a pressure washer at ground level, you could get injured by the high velocity spray. Use too low a pressure setting and your windows won't get clean and you'll be left with water spots. Use too high a pressure setting and you could damage your windows or, even worse, injure someone. Do not let this deter you from doing what's right and getting your window cleaned. Just make it a point to leave the job to industry experts, in order to get safe work and quality results. We look forward to working with you and providing you with the clean windows you expect.
If you are looking for a professional Sharpsburg, GA window cleaning service, please call All Clean Pressure Cleaning Service at 678-877-7440 or complete our online request form.