Professional Window Cleaning in Newnan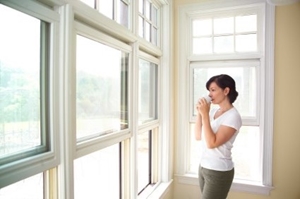 If your windows are lacking their original luster, contact the professionals at All Clean Pressure Cleaning today, and be prepared for your windows to sparkle. Our experts excel in cleaning every different surface of your home, and windows are no exception. Since 2005, we have built a reputation for quality and customer satisfaction throughout Newnan and North Central Georgia, and we've done it by realizing that your time and money are important to you. So why not save on both? At All Clean Pressure Cleaning, we provide professional quality window cleaning at a price that won't break the bank or your windows. Give the pros at All Clean Pressure Cleaning in Newnan a call today and get your windows cleaned the right way.
Safety in Our Service
Washing windows on a multistory home can be a dangerous task. Why risk your neck? At All Clean Pressure Cleaning, safety is always on our minds. Our employees are trained and experienced in navigating multistory homes, and can deliver an exceptional cleaning service while maintaining a high degree of safety. All of our technicians are fully licensed, certified, and insured for this type of work, and proficient in state-of-the-art equipment and technology to make sure they reach the ground safely again. Don't put your well-being on the line. Let our team of experts in Newnan provide you with a quality, and safe, window cleaning.
Your Satisfaction is Our Priority
Your windows will be spotless inside and out, and that's a promise. With All Clean Pressure Cleaning, your window cleaning will be performed to the quality you expect while minimizing the impact on your daily routine. Our experts will work professionally and efficiently to make sure that they are in and out so that you can get on with your day.
All House Types in Newnan
Whether a one-story home, or a three-story, All Clean Pressure Cleaning will deliver the kind of cleaning you would expect from a company of professionals. Even the windows on your roof will shine like the day they were installed. Our team of experts have the equipment and training necessary to clean all your windows, no matter how difficult, and to do it without harming them. Whether bay windows, double or triple pane doors, or just standard residential, our technicians will do a quality cleaning guaranteed.
A Price that Won't Break the Bank
We understand that home repairs and cleanings can be expensive. That's why at All Clean Pressure Cleaning in Newnan, we aim to provide quality service at a price that won't leave you reeling. You can call us today to schedule a free consultation, and our experts will work with your to determine what cleaning option works best for you so we can arrive at a fair and accurate estimate based on your cleaning needs. Your home is a significant financial investment, go with a cleaning service that understands and respects the importance of that investment to you. Go with the team that's #1. Go with All Clean Pressure Cleaning.
If you would like to know more about your Newnan Window washing company then please call 678-877-7440 or complete our online request form.