Professional Roof Cleaning In Tyrone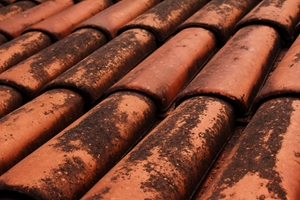 Here at All Clean Pressure Cleaning Service, our attention to detail doesn't stop with the side of your home's exterior. We believe that no home cleaning is completely done until you have made it a point to clean the roof as well. It's our primary goal to make sure that your home has the ongoing maintenance and the care it needs to ensure that your roof stays in quality condition for many years to come. Our team of Tyrone roof cleaning professionals utilize a wide array of different pressure and softwashing techniques and equipment to ensure that no matter what kind of roof you have on your home, what it's made from, or how big it might be, you can rely on us to deliver you a high quality clean that you won't be able to get anywhere else, all without causing any damage to your roof's surface.
Here at All Clean Pressure Cleaning Service, we invite you to put our service to the test. Each and every one of our Tyrone
roof cleaning
professionals are highly skilled, trained, and experienced in the field, and have all of the proper certifications to help you have peace of mind in knowing that your roof is in good hands. Our team of experts can help you bring new life to your home's old roof, improving the look, function, and the value of your home all in one fell swoop. If you have any questions about our full line of high quality roof cleaning services, or if you would like to schedule your appointment for consultation with one of our specialists, give us a call today. Our team of experts are always standing by and would be more than happy to assist you in any way we can.
Pressure & Softwashing Options In Tyrone
Just like it is with the siding on your home, different materials require slightly different methods of cleaning, and before you hire just anyone to get up there and start cleaning off your roof, you want to be sure that they have the knowledge and the experience to get the job done right without causing any kind of damage to your roof's surface. Here at All Clean Pressure Cleaning Service, we make use of a number of softwashing methods that are specifically designed with roofs in mind. These cleaning methods utilize less pressure than normal pressure washing and a special blend of cleaning solutions based on the type of roof you have that give you the same quality clean you would get from pressure washing without actually damaging the surface. Give us a call today, we guarantee you'll love the results of your service.
Bring New Life To Your Tyrone Roof
With the help of our team of experienced roof cleaning professionals here at All Clean Pressure Cleaning Service, you can get your home's roof completely restored to the same level of quality it had when it was first installed. Your roof is easily one of the most important surfaces on your entire home, and it pays to take steps to keep it in good condition. If you live in a particularly wet area, or you have trees that overhang your property, your roof is likely subjected to all sorts of punishment in the form of debris that piles up, mold or mildew growth that can weaken the structure over time, and even stains and such from the constant barrage of rain. With a high quality roof cleaning, all of those issues can be taken care of and made to look like they never happened.
If you are looking for a roof cleaning professional in Tyrone, give us a call today at 678-877-7440 or complete our online request form.