Roof Cleaning in Senoia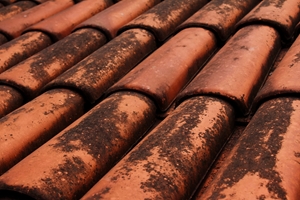 Your house is your biggest and most important investment, and your roof is the most vital feature of this structure. This is the first line of defense against the elements and what also protects the people and property inside from exposure or harm. So, it only makes sense that taking proper care of your roofing system should be a top priority.
One essential way to do this is to schedule professional roof cleaning, and from the experts here at All Clean Pressure Cleaning Service. Since 2005, we have been providing local homeowners with the best in house cleaning, including the roof. It is important to make sure that you do not make the mistake of partnering with someone that treats all of your exterior surfaces as though they are the same. In other words, your roof cleaning should not be handled in the same manner as your drive way cleaning, because they are two totally different surfaces. Yet, too many so-called pros still employ this approach, making it likely that your rooftop will sustain damage. All just because you trusted who you thought was a professional. We assure you the best care will be taken so you end up with a safe but effective cleaning for your roof.
Senoia Roof Cleaning Experts
There is more to roof cleaning than just calling on any company and hoping for a good outcome. Consider some of this:
This is definitely not something that you want to take on yourself. Roof cleaning is not a DIY kind of task. It can be dangerous, but you are also not likely to end up with the results that you want. In fact, you are likely to damage your roofing yet still not end up with the level of clean that you had hoped for.
Getting professional cleaning is about more than visual aesthetics, although that matters too! Expert level cleaning will help ensure that your rooftop stays in tiptop shape. Algae can form that eats away at your roofing material. In fact, if you have black streaks on your roof, the damage has already begun. Protect your roofing by investing in quality cleaning and care for maximum performance capabilities and longevity.
This also helps increase the property value. Not only does an enhanced appearance help up the value, a quality roof adds even more. When your roof is free from unsightly and harmful contaminants, this helps maintain and increase the value.
Standard power washing practices can do more harm than good, when it comes to your roof. High pressure water can damage tiles or tear away asphalt shingles. So, for roofing that is better suited for a gentler clean, we offer soft washing. This method still provides you with a deep clean because it relies on cleansing agents to rid your exterior of contaminants like mildew and algae.
There is nothing wrong with having pride of ownership and wanting your home to looks its very best. The exterior of your house is what makes the first impression, as well as adds to the curb appeal. Fail to keep up with this service need and you are not going to like the way that your exterior looks.
Finest Roof Cleaning Company in Senoia
When it comes to your home and your rooftop, nothing but the best will do. For this reason, savvy locals know that the name to trust in is All Clean Pressure Cleaning Service. We treat your roof cleaning with the same care we would our own, if not better. There is no reason to take chances when it comes to the level of quality of care that is invested into your house washing, especially the roof. Let us show you, in person, how we have earned the impeccable reputation that we have. We take great pride in the work we do which includes safeguarding your exterior surfaces against damage.
The type of roofing material you have will determine the length of lifespan that you can expect. Yet the care and maintenance invested into it, also makes a huge difference. We look forward to helping you get the best possible workmanship for the best possible results.
If you are looking for professional roof cleaning in Senoia, please call 678-877-7440 or complete our online request form.