Professional Roof Cleaning in Newnan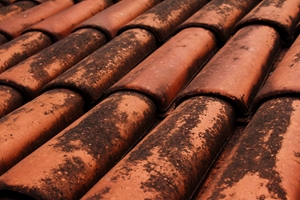 When talking about cleaning the outside of your home, your roof can't be overlooked. At All Clean Pressure Cleaning, we believe a clean roof is the capstone to a beautiful home, and we strive to make sure that your roof stays clean year after year. We provide professional roof washing and soft washing for homes in Newnan and across North Central Georgia with the same quality level of service we provide in all of our other cleaning services. Getting your roof washed regularly will make sure that your roof stays beautiful and continues to protect the inside of your home for a long time to come. Our certified team of professionals will provide you with a quality roof cleaning that is both efficient and affordable. Your satisfaction comes first with All Clean Pressure Cleaning.
Different Options for Different Materials
In the same way you wouldn't wash carpet the same as washing a tile floor, different types of roofing require different methods of cleaning. Our experts in Newnan understand the difference between a tile roof and one with asphalt shingles, and will employ the proper combination of high pressure and soft washing for your specific roof to make sure it shines like the day it was put up, without damaging it in the process. Our combination of the most advanced equipment in the business and our professionals' extensive know-how will ensure that your roof will be the envy of the neighborhood.
The Benefits of Roof Cleaning in Newnan
As a homeowner, maintenance projects can sometimes seem never-ending, but there is a certain sense of satisfaction that comes with keeping your home well-kept and beautiful. Roof maintenance shouldn't be one to fall by the wayside. Some of the benefits to having your roof professionally cleaned include:
Better Curb Appeal – Whether it's to impress passerby or just for your personal pleasure, a clean roof helps enhance the beauty of your home. Regular cleanings will make sure your home continues to wow throughout the year.
Roof Longevity – A professional washing can help maintain the health of your roof. Over time, build-ups of debris and other harmful elements can eat away or compromise the integrity of your roof, leading to leaks or other damages. Regular roof cleanings help ensure that your roof will continue protecting the rest of your home for a long time to come.
Higher Value on Your Home – A clean roof can leave a lasting first impression of your home. Having that good initial impression goes a long way in making sure your house increases in market value.
Revitalizing Your Roof in Newnan
Over time, exposure to the elements, debris, and mold or algae can wreak havoc on your roof. These forces can stain your roof and give the impression that your roof is old and worn out. Only a professional roof cleaning can use the correct combinations of cleaning methods to remove those stubborn stains. Don't let debris and other destructive elements change your roof to a color of their choosing, let the professionals at All Clean Pressure Cleaning get your roof back to its original beauty.
If you would like to know more about your Newnan Roof washing company then please call 678-877-7440 or complete our online request form.