Why You Need a Professional Gutter Cleaner for You Atlanta Home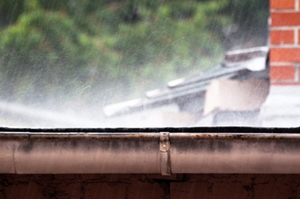 One of the most common exterior household tasks that tends to get overlooked is gutter cleaning. Your gutters are an important aspect of your Atlanta home. They are what captures water from the roof and delivers it to the downspout. The purpose of this is to transport water away from the foundation of your home. Without gutters, water would pose a threat to your foundation and possibly the structural integrity of your home. Yet it is not enough to simply have gutters in place, you have to have them clean and in proper working order. So when was the last time that you took care of having yours cleaned out?
Why Go With a Pro?
If you are unsure of whether or not you need a professional to work with for your gutter cleaning, here are some of the reasons why you should:
It will actually get done. No matter how well meaning you may be, this is one of those tasks that tends to get put of until later. Before you know it your gutters could be in bad shape all because you haven't had the time (or motivation) to get the job done. If all you have to add to your to-do list is a reminder to call a professional, it is more likely to get done.
This is a much safer approach, especially for you. Trained and experienced professionals know how to maneuver around a gutter system and rooftop with less possibility of injury. Not to mention, professionals also have the necessary equipment to get the job done.
Another benefit is that this is a more quick and efficient approach to take. Since an expert team is already familiar with the process, it means having the capability to carry it out that much quicker.
You also have the option of having other services addressed at the same time. For instance, if you need your roof or siding cleaned as well, why not get it all done at the same time?
The small amount of money you invest upfront for this service can bring your countless benefits.
Call in the Professionals
By making the wise decision to call on our pros here at All Clean Pressure Cleaning Service you are guaranteed quality results. Since 2005, we have been providing our clients with the best service possible. The dedication we have demonstrated to our customers is part of what has helped us earn the impeccable reputation that we have. Give us a call today to help protect your home by getting your gutters cleaned out.
If you are looking for a professional Atlanta pressure washing company then please call 678-877-7440 or complete our online request form.