Roof Cleaning In Atlanta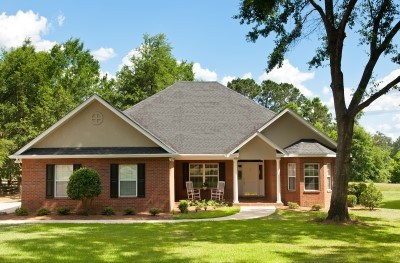 The roof cleaning specialists at All Clean Pressure Cleaning Service are fully equipped to maintain the roof on your Atlanta residential or commercial building. Our roof soft washing techniques ensure that your roof is cleaned gently but effectively, and our mission is to provide exceptional service that produces your absolute satisfaction.
How Do Roof Cleaning Services Prevent Damage?
Occasional roof soft washing can keep your roof operational for years to come. Because your roof is susceptible to mold, algae, moss, and lichen growth, it can undergo significant and irreversible damage if neglected for an extended period of time. The roof cleaning technicians at All Clean Pressure Cleaning Service use proven technology and procedures to eliminate this organic growth. Additionally, your roof and gutters will require less repairs when they're cleaned and maintained consistently.
How Can Roof Cleaning Improve Your Commercial Property?
The appearance of a commercial building has an effect on the business's daily traffic because an unsightly roof prevents potential employees and customers from applying to positions or engaging in business. If the exterior of your office or business building could use some attention and care, one of the best ways to maintain it is by hiring roof cleaning professionals.
Reach out to All Clean Pressure Cleaning Service for roof cleaning services if your Atlanta commercial building is due for routine maintenance and cleaning. In addition to cleaning your roof, our pressure washing company can also clean your building's siding, fence, gutters, and concrete surfaces.
If you're looking for roof cleaning in Atlanta, call All Clean Pressure Washing at 678-877-7440 or complete our online request form.