Why You Should Consider Pressure Washing Your Fence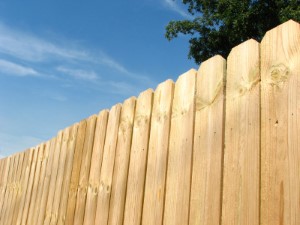 Because fences are exposed to the elements, they require homeowners' frequent attention and care. Fence cleaning can be simple or laborious depending on the amount of time that passes in between cleaning, but the simplest way to clean the fence surrounding your Sharpsburg home is to hire a pressure washing company. Pressure washing your fence not only removes dirt, mold, and grime but also enhances the overall appearance of your property.
Increase Property Value
A shabby fence can deter guests from the attractive appearance of the rest of your property and landscaping. This problem is especially relevant if you're preparing to sell your home. Even if selling is not an option at the moment, many homeowners acknowledge the importance of curb appeal. If your fence looks decrepit, assess the damage before you decide to replace it. Replacing the entire fence is a much more expensive course of action, but hiring a pressure washing company to clean the fence will restore it to its good condition. If selling is your goal, pressure washing your fence is likely to increase your property value simply because a pristine fence is an attractive asset.
Keep Your Home's Exterior Maintained
To maintain your fence's good condition, the layers of dirt and mildew must be removed because this residue damages your fence. Pressuring washing is a good idea if you plan to refresh the paint or stain on your fence because you don't want to apply paint or stain onto a dirty surface.
Pressure Washing Different Fence Materials
Vinyl, Composite, and Plastic Materials – Non-wood materials are popular for fences because they are rot resistant. Hiring a pressure washing company to clean these fences to prevent damage is not necessary. Instead, it is an action to improve the appearance of vinyl, composite, or plastic fences.
Pressure Treated Lumber – This material is popular because it is treated to resist rot, insects, and weather. Pressure washing a pressure treated lumber fence annually will improve its appearance and prolong its life.
Cedar and Redwood – Cedar and redwood fences withstand exposure to sunlight and harsh weather well, but they benefit from an annual pressure washing.
To keep your Sharpsburg property looking fresh, schedule a fence cleaning with a reputable pressure washing company like All Clean Pressure Cleaning Service at least once a year.
If you're looking for fence cleaning in Atlanta, call All Clean Pressure Washing at 678-877-7440 or complete our online request form.