3 Benefits of Professional Window Cleaning Services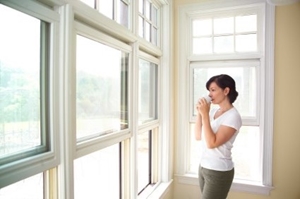 Your windows provide you home with sunlight, so they contribute significantly to to your home's comfort, its appearance, and its energy efficiency. Keeping your windows in great condition is a major priority, and one important but often overlooked home maintenance task is cleaning your windows. Over time, dirt and grime collect on your windows, and that can negatively effect the look and feel of your home.
At All Clean Pressure Washing, we know how important your windows are to your home, and our professional Atlanta window cleaners will do whatever it takes to keep your windows as clean as possible at all times. We can reach even the highest windows, both inside and out, and we'll always be able to guarantee your complete satisfaction with our work.
Many homeowners may never consider hiring a professional to clean their windows, but there are many benefits our services can provide you with.
1. Professionals Window Cleanings Are More Effective
When you have windows cleaned by a professional, you'll be able to see a noticeable difference immediately, and the quality will be much higher than a normal DIY cleaning. Our professionals use specialized tools and professional techniques to ensure that your windows are thoroughly cleaned and that no kinds of marks are left behind. Homeowners often leave smudges behind when they attempt to wash and dry their windows, and these marks can defeat the purpose of cleaning your Atlanta home's in the first place.
Our professionals will be able to guarantee that your windows are as clean and clear as possible.
2. We Can Safely Clean Higher Windows
If your windows are difficult to reach, you'll probably need to to use a ladder to clean them. While many homeowners might be perfectly comfortable with this, it does present some risk of serious injury. Other safety risks include breaking the glass that you're cleaning and working with chemicals. When you rely on our experts, you'll be able to avoid all of these safety risks while also getting the cleanest windows possible.
3. Our Services Will Enhance Your Home's Curb Appeal
The windows of your Atlanta home have a huge effect on your curb appeal. Whether you're trying o sell your home or just keep it looking great, our professional window cleaning services can help. Window cleaning is a simple part of keeping your home as attractive as possible, and our experienced professionals be able to guarantee that your windows always look their best.
If you're looking for window cleaning services in Atlanta, call All Clean Pressure Washing at 678-877-7440 or complete our online request form.