Window Cleaning Service in Atlanta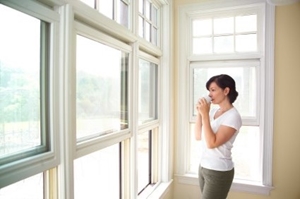 All Clean Pressure Cleaning Service provides window cleaning services in Atlanta. Our Atlanta pressure washing company has been providing exceptional service locally since 2005. We have the knowledge, skill, and experience necessary to safely and effectively clean your home's windows. When you hire All Clean Pressure Cleaning Service, you can rest assured knowing that you chose a reliable pressure washing company for the task at hand.
Our team uses the best methods and eco-friendly cleaning agents during our services. After you hire us, your residence will once again look its absolute best. Our Window Cleaning experts would be happy to answer any questions that you may have about our professional Atlanta pressure washing services. We can schedule an appointment at your convenience.
Free Estimates
Local & Reputable
Residential Pressure Cleaning
Eco-Friendly Cleaning Solutions
Safe & Effective
Highly Skilled Technicians
Why Window Cleaning Is Important
Other than making your home look great and having crystal clear windows to look through, window cleaning is an important part of home maintenance. If you understand what grime buildup can do to the surface of the glass, you'll know that it's important to at least regularly clean the exterior of the windows. Tiny hairline scratches form as the wind blows the small grains of dirt across the glass surface. This is an ongoing process that happens all the time. With clean windows, the glass won't get etched.
These marks are permanent and will cloud the view through the window. Keeping the windows clean will prevent etching, but it is a lot of hard work to do. If you would prefer to hire a window cleaning service in Atlanta, call us for a free estimate! We can do the work one time or set up a schedule that works well for you.
Safe Window Cleaning Service
Each exterior surface of your home is vulnerable to improper cleaning methods. It is critical for a pressure washing technician to not damage the windows, siding, landscaping, or any exterior structures during the window cleaning process.
At All Clean Pressure Cleaning Service, our window cleaning contractors use the perfect method to clean any exterior surface. Our Window Cleaning method is delicate enough to clean any type of glass or building material. Depending on the surface to be cleaned and the stains that are present, we will use the most customized cleaning agents for the task. In the end, your windows will be crystal clear and beautiful.
Window Cleaning Process
Traditionally, people choose to clean their homes with a power washer. Even the toughest seeming materials like brick siding can be damaged by a power washer. A power washer can remove the top layer of bricks and can erode mortar.
When cleaning windows, it's highly important to remove the dirt, grime, and algae from all surfaces without damaging them. It is all too easy to spill chemicals or clean too harshly when working near brick, rock, or siding. With the help of our Atlanta Window Cleaning contractors, you can keep your home looking well maintained and clean without worrying about us using safe techniques. We understand all the different building materials and are skilled at removing stains and grime without damage.
Window Cleaning Experts in Atlanta
In order for you and your family to enjoy your home to the utmost, it is important for you to keep it well maintained. One of the most difficult maintenance jobs is cleaning windows. Window cleaning often involves troublesome tasks such as using a ladder, carrying tools around, and removing stuck-on window screens. Invariably, there is some bush or pokey object in the way that makes it even harder. If you would rather not deal with it yourself, call All Clean Pressure Cleaning service and ask us about our professional Atlanta window cleaning service.
At All Clean Pressure Cleaning Service, our professional pressure washing company is here to help you with this important but troublesome responsibility. Call All Clean Pressure Cleaning Service today if you need to hire a professional Window Cleaning contractor in Atlanta.
If you would like more information about our Window Cleaning Services in Atlanta, please call All Clean Pressure Cleaning Service at 678-877-7440 or complete our online request form.