Fairburn Roof Cleaning Service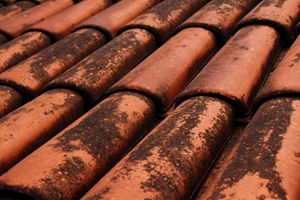 Every Fairburn roof needs cleaning at some point in time as it becomes discolored and stained. Asphalt shingle roofs, tile roofs, and wood shake roofs are highly susceptible to organic growth. Roof algae is a huge problem because it uses the shingles for food. Metal roofs can rust and develop other problems.
If you need a professional Fairburn roof cleaning service, call All Clean Pressure Cleaning. We use very effective safe methods to rid your roof of those unsightly stains and destructive algae. The state of your roof is very important. It can have a dramatic impact on the value of your property and whether or not you are proud of it.
Through our safe roof cleaning methods, we can effectively lift any stains without causing damage during the process. Our pressure washing technicians would be happy to answer your questions and address any of your unique needs. We can schedule your appointment today.
Safe & Effective Roof Cleaning Methods
When it comes time to clean your roof, the most important thing for you to avoid is using store-bought corrosive chemicals or high-power water pressure cleaning. The surface of your roof is relatively delicate, so high-pressure jets of water can cause damage to your system. As such, cleaning with this method or with chemicals can cause more harm than good.
All Clean Pressure Cleaning only use a safe, eco-friendly roof cleaning method. Through a combination of commercial-grade gentle cleaning solutions and low-pressure cleaning, our professionals can clean your Fairburn roof thoroughly. Here are just a few of the roofing systems that we can clean with this method:
Asphalt Shingles
Metal
Cedar Shakes
Tile Roofs
Slate Roofs
Composite Roofs
Black Algae Roof Cleaning in Dover
The most common type of roof stain is the result of algae growth. If you have an asphalt shingle roof, this problem will manifest itself as dark black stains that can cover the entire surface of your roofing system. Although primarily an aesthetic problem, if left as is, the algae can cause premature roof deterioration. Moss is equally destructive to a roofing system.
At All Clean Pressure Cleaning, our roof washing contractors use a specialized method which is specifically designed to kill and clean algae stains. After our efforts, your roof will once again look its best. You and your family will be completely satisfied with the results.
If you need Roof Cleaning Service in Fairburn, GA, please call All Clean Pressure Cleaning at 678-877-7440 or complete our online request form.