High Quality Roof Cleaning In Carrollton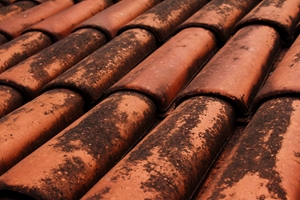 Here at All Clean Pressure Cleaning Service, our team of professionals do a lot more than just clean your home. We make it our mission to provide you with the high quality, ongoing maintenance that you need to keep your home looking and functioning its best year after year, and a big part of that is by making sure that your Carrollton home's roof has the care it needs to stay in the best condition possible. Our team of professional Carrollton roof cleaning specialists here at All Clean Pressure Cleaning can provide you with the high quality soft washing services you need to make sure that your roof will be around to protect the rest of your home for many years to come. Regular washing allows your roof to retain its natural beauty, while also washing away any harmful deposits that might compromise its integrity over time and leave the rest of your home vulnerable to damage.
Here at All Clean Pressure Cleaning Service, we invite you to put our service to the test. Our Georgia certified softwashing professionals can help to bring new life to your home's old or dirty rooftop with our full line of high quality roof washing services. Our service is always affordable and efficient, and we guarantee that you will get the results you're looking for each and every time. If you have any questions about our full line of high quality roof washing services, or you would like to schedule an appointment for consultation with one of our specialists, give us a call today. Our team of experts are always standing by and would be more than happy to assist you in any way we can.
Pressure & Softwashing Options Available
Just like there are a wealth of different siding materials when it comes to modern homes, not every roof is made from the same type of material, and each of these different materials require a bit of a different cleaning method. You can't use the same cleaning approach for a tile roof that you would have to use for asphalt shingles and so forth. When it comes to having your home's roof cleaned, you want to be sure that you have the help of a team of professionals who understand these differences, and understand the right mix of pressure and softwashing that is going to need to be utilized in order to give you the proper clean without causing damage to your roofing. Our team of experienced Carrollton roof cleaning professionals here at All Clean Pressure Cleaning Service understand these differences and can deliver you a spotless clean each and every time that won't result in damage to your home's roofing.
Benefits Of Roof Cleaning
No matter if you are a residential or commercial property owner, the roof of your building or home is a major investment and you want to make sure that it's protected at all times. One of the best ways to ensure that your roof gets the ongoing maintenance it needs to stay in the best shape possible is to ensure that it gets a high quality cleaning at least once per year. Not only will this keep your roof looking its best, but it will also help to add value to your property and preserve the lifespan of your roof surface.
If you are looking for a professional roof cleaning service in Carrollton, give us a call today at 678-877-7440 or complete our online request form.