Interior & Exterior Painting in Atlanta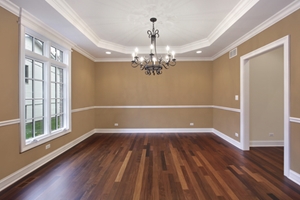 What better way to improve the look your home home on a budget than with interior and exterior painting in Atlanta? At All Clean Pressure Cleaning Service, we do more than just clean your house - we improve it inside and out with our professional painting service.
The best time to invest in an exterior painting project is right after your house has been professionally cleaned. If you're looking for the easiest way to update the look of your home, whether it's for your personal preference or because you're listing it for sale, pressure washing coupled with house painting is hard to beat. Not only will your home look like new after our Atlanta pressure washing team gets finished cleaning it, but with a fresh coat of paint, you're home will look better than new.
Atlanta Exterior Painting Pros
Once you let our Atlanta pressure washing company take care of cleaning the exterior of your home, a new coat of paint may be just want to you need to really boost your property's value and curb appeal. The reason it's such a great time to invest in the work our Atlanta exterior painting contractors provide right after pressure cleaning your home's exterior is because the surface is prepped and ready. Right after we clean the surface, there's no dirt, grime, or any other substance that may leave you with a less than smooth paint application. If you're thinking about painting your home's exterior, consider bundling this service with our house washing service. It'll save you time and ensure you get optimum results for your investment. Why put all that money into house painting just to have it look unattractive because the surface of your home's siding wasn't properly cleaned?
Interior Painting in Atlanta
You'll love the speed and precision with which our Atlanta interior painting contractors completed jobs. Whether you have multiple rooms in your house that need to be updated, or just want to change the color of one room in your house, our interior painting professionals are happy to do the work. We've completed many interior painting projects throughout the Atlanta area, ensuring our clients get optimum results no matter how large or small their project may be. We'll ensure the walls are properly prepared, repairing any drywall blemishes for a nice, smooth finish. We can also match or accent the trim and molding to suit your preferences.
Whatever your home improvement needs may be, when it comes to house painting and pressure washing in Atlanta and the surrounding areas, the only name you need to remember is All Clean Pressure Cleaning Service. You'll always be satisfied with our work - we guarantee it.
If you are looking for professional interior and exterior painting in Atlanta, please call 678-877-7440 or complete our online request form.