Fairburn Window Cleaning Service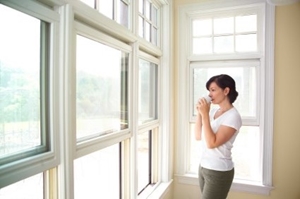 Hiring a Fairburn window cleaning service is a great way to get beautiful, long-lasting results. An experienced professional will always be able to ensure the job is done safely and well.
If you are interested in our professional Fairburn window cleaning service, you won't be disappointed. We can take care of all your windows whether you have a multi-level home or single story.
All Clean Pressure Cleaning offers competitive rates with high-quality workmanship. We are licensed, insured, and certified where needed to perform this type of work. Call today for your seasonal exterior cleaning estimate, and let us get your home looking sharp.
Thorough & Efficient
Safe Techniques & Safety Equipment
Competitive Rates
Quality Service
Eco
Friendly Solutions
Window Cleaning In Fairburn Since 2005
Window Cleaning Is Not Just For Aesthetics
While our professional window cleaning service will definitely improve the aesthetics of your home, it will also help to keep the windows from getting etched. It is all too easy to etch glass with improper cleaning methods. And nature itself can etch the glass if you leave the grime on your windows.
Exterior window cleaning is something every homeowner should take care of to preserve the glass and all parts of the window structure. If it's been a while, you'll definitely want to ask a professional for help soon. We would love to be the Fairburn pressure washing team you count on.
Safety Always First At All Clean Pressure Cleaning
We take our work seriously, which includes ensuring that our work is done safely and that the cleaning techniques we use are safe for your Fairburn home's building materials. Our team is equipped, trained and certified to work on your home's windows whether they are on a top story or at ground level.
Don't get out the ladder and risk getting hurt, especially if you are not used to doing this type of work daily. Instead, at least call our pros for an estimate. You may be surprised at how reasonable it is to ensure the job is done safely.
If you are looking for a professional Fairburn, GA window cleaning service, please call All Clean Pressure Cleaning Service at 678-877-7440 or complete our online request form.